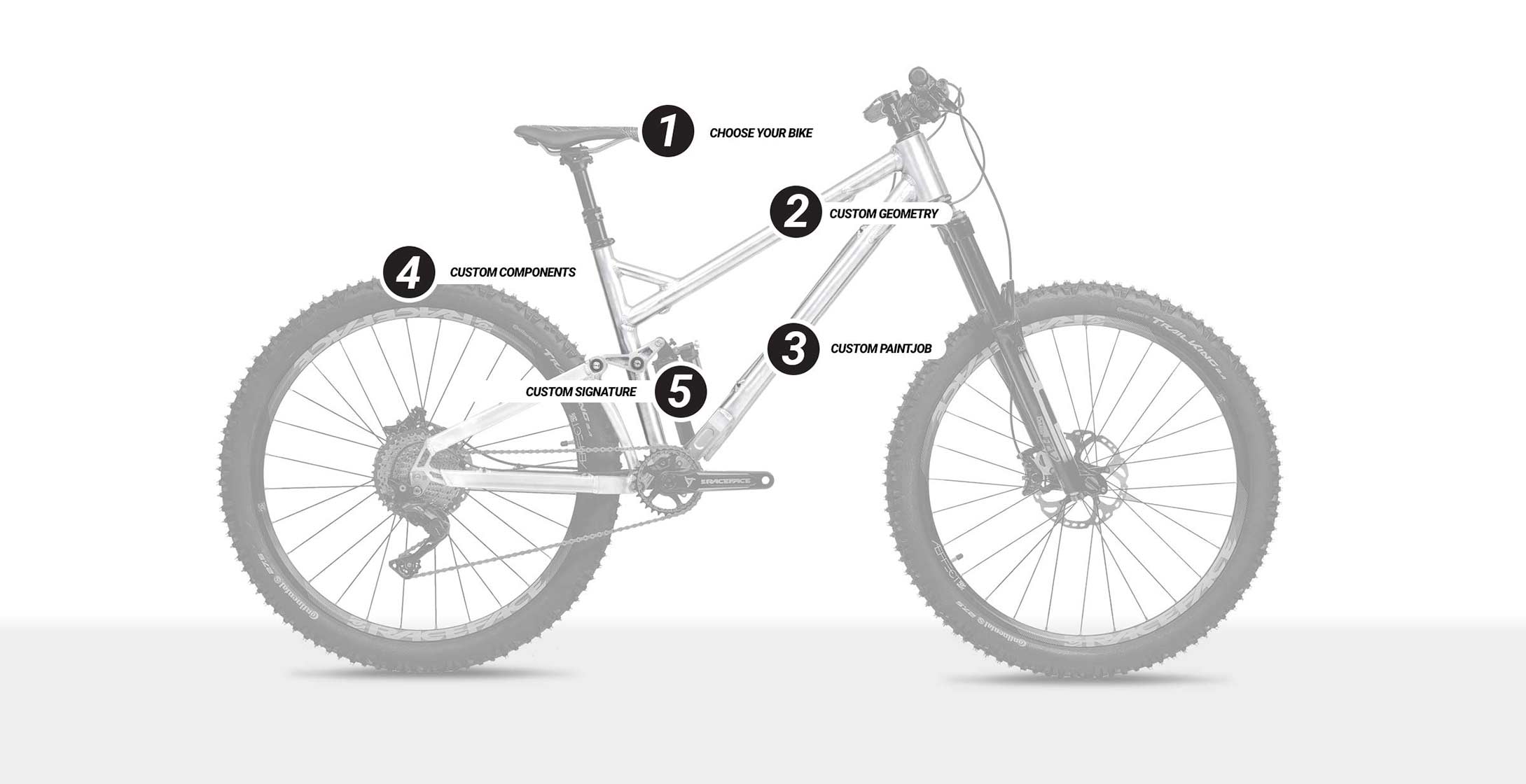 CERTIFICATE OF INDIVIDUALITY
Imagine that you can create yourself, according to personal specifications and expectations, your own Enduro bike by plotting angles, adjusting the length to fit your driving style. Now it is possible! The new Zumbi bike, created especially for you, from scratch in Zumbi Custom manufacture can be completely tailored to your requirements. Designing the unique machine, adjusted to your riding style, is great fun. If you practise Enduro, Trail, Downhill or Adventure or just dream of your field ride bike with low suspension, elongated top tube, closed in DH geometry and enduro weight, cooperation with us – as in the case of prominent racer Alasdair MacLennan – will capture your desires in aluminum frame.
By riding Zumbi you already prove your unique character. For those who want the bike to reflect their personality even more, Custom Manufactor of Zumbi Cycles, prepared almost unlimited possibilities for both frame and bike customization, also in terms of painting. We offer the lacquers with fascinating gloss, giving unusual refraction or matt effect. Unique color scheme of the highest quality paints can be beaten only by your own design. You can also use the unique ideas of our designers who differ completely with their approach to the cycling design. Manufacture Zumbi Custom has only one aim: to accomplish in perfect style and craftsmanship precision almost every, individual request of the customer.
GEOMETRY
Regardless of whether it is the podium highest place or the supreme comfort of riding, it is all about the individual parameters of Zumbi frame geometry. Our engineers will precisely adjust geometry to your height, weight, riding style and preferences to achieve almost perfect weight distribution of your body, lower their gravity centre even more, provide maximum comfort, superior handling and agility of your bike. As you can see, individual geometry combines maximum comfort and riding dynamics, showing its breakthrough role for full customization of mountain bikes. Buy custom geometry for your bike – enter here
PAINTING
Configure your personal colours. In our catalogues you will find the up- to-date collection of lacquers. Our distributors will provide you with samples, reflecting their real colour even better. We are also waiting for your special wishes. You can suggest your own graphic concept or use creative thinking of our designers. Buy custom paint for your bike – enter here

COMPONENTS
DECIDE YOURSELF
You decide yourself what components to put in your bike. You can built Zumbi from scratch or use our suggestions, modifying them for your own preferences. Our service experts from Custom Zumbi manufacture will advise you on configuration.
Fill in the preliminary form. We will contact you.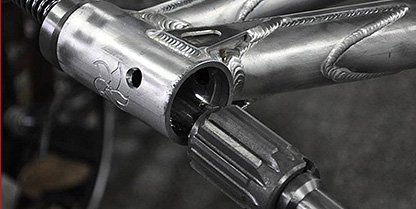 ZUMBI ID
EXPRESS YOURSELF
You decide what is the depth of your bicycle vision.
We give you additional reasons for expressing yourself, to enable its implementation.
Tangible passion, distinguishes on the frame in the form of engraved name, initials or your message. The Zumbi manufacture will fulfill even more individual and unconventional expectations such as hand- laid jewels and many more.
CONCEPT SERVICE
THE LOOK OF YOUR ZUMBI
By purchasing unique Zumbi bike, you also choose excellent service and comprehensive support. This is your individual pass to a world full of inspirations and privileges. This program provides you with the possibility to change the look of your Zumbi.
In addition to the warranty, you have an unlimited access to the expert advice of professional service. Even if you wish to service your Zumbi in ten years it will be an honour for us and a minor trouble for you. For your comfort and joy we take care of the Zumbi bike. For ever.
Participation in prestigious Custom program opens the door for adventurous places: see Zumbi Bike Clinic and Zumbi Adventure Bike Trip. Click on and learn more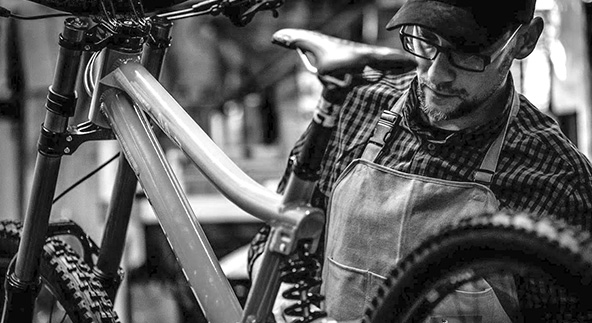 A VISIT TO MYSLENICE
VISIT ZUMBI CUSTOM MANUFACTURE
Now you create your own Zumbi bike via the online form, consultation with our designers and technologists. We will deliver it to your door as soon as possible. You can also visit Zumbi Custom manufacture, take the personal advice of our experts and see for yourself how your frame is being made. During the visit we will drink more than one coffee and show you our Zumbi biking routes. Contact us