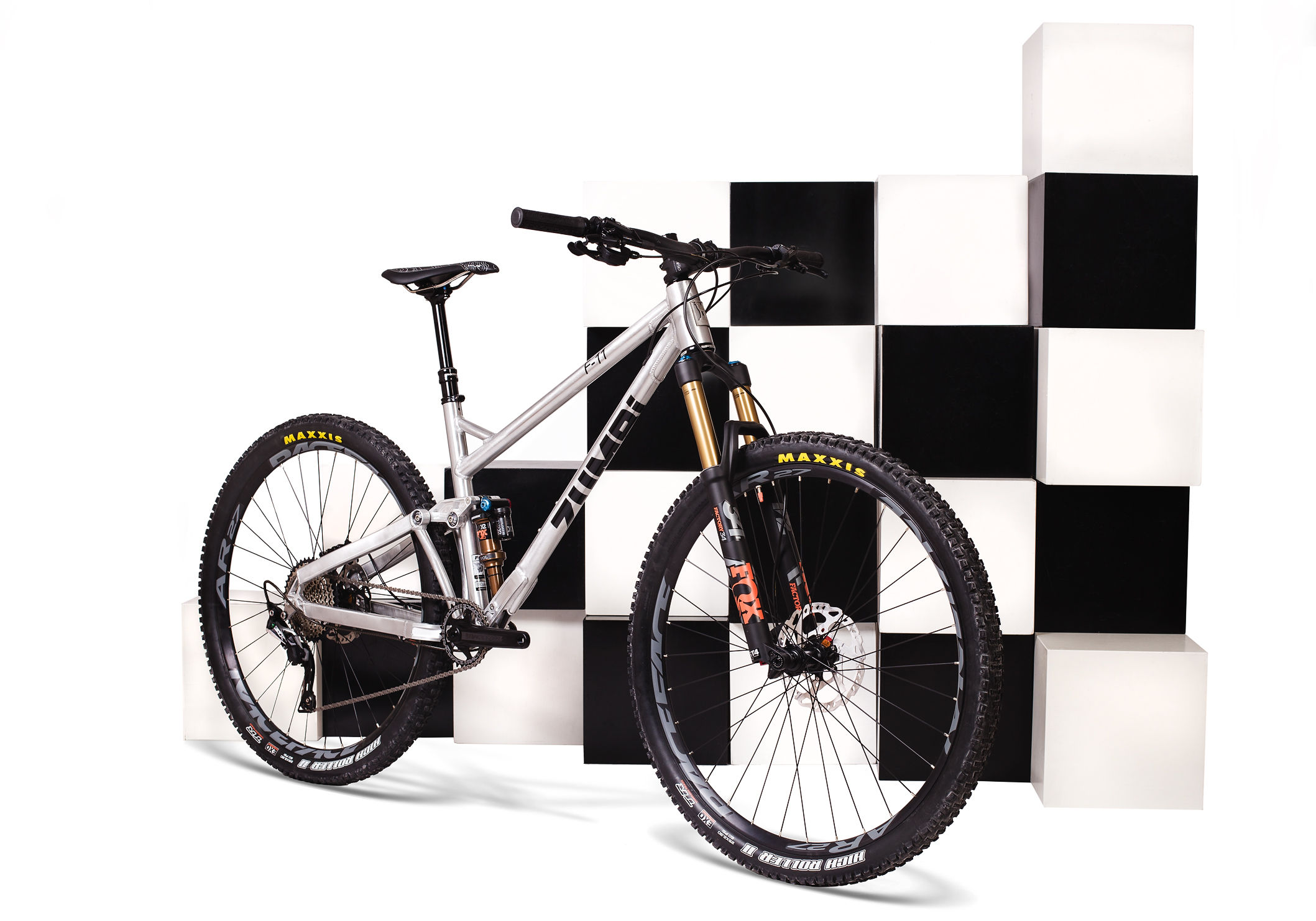 Welcome to the Zumbi World
Hand crafted frames from scratch in Poland since 1999
Zumbi Cycles is the professional hardcore mountain bike brand for the most demanding riders, with Polish bike frame manufacturer. Its history dates back to 1999. The brand was created in a mountain town and DH eldorado Myślenice by the former DH rider and mountain biking passionate. The desire to possess a bikes he himself and his friends wished to ride made him create them.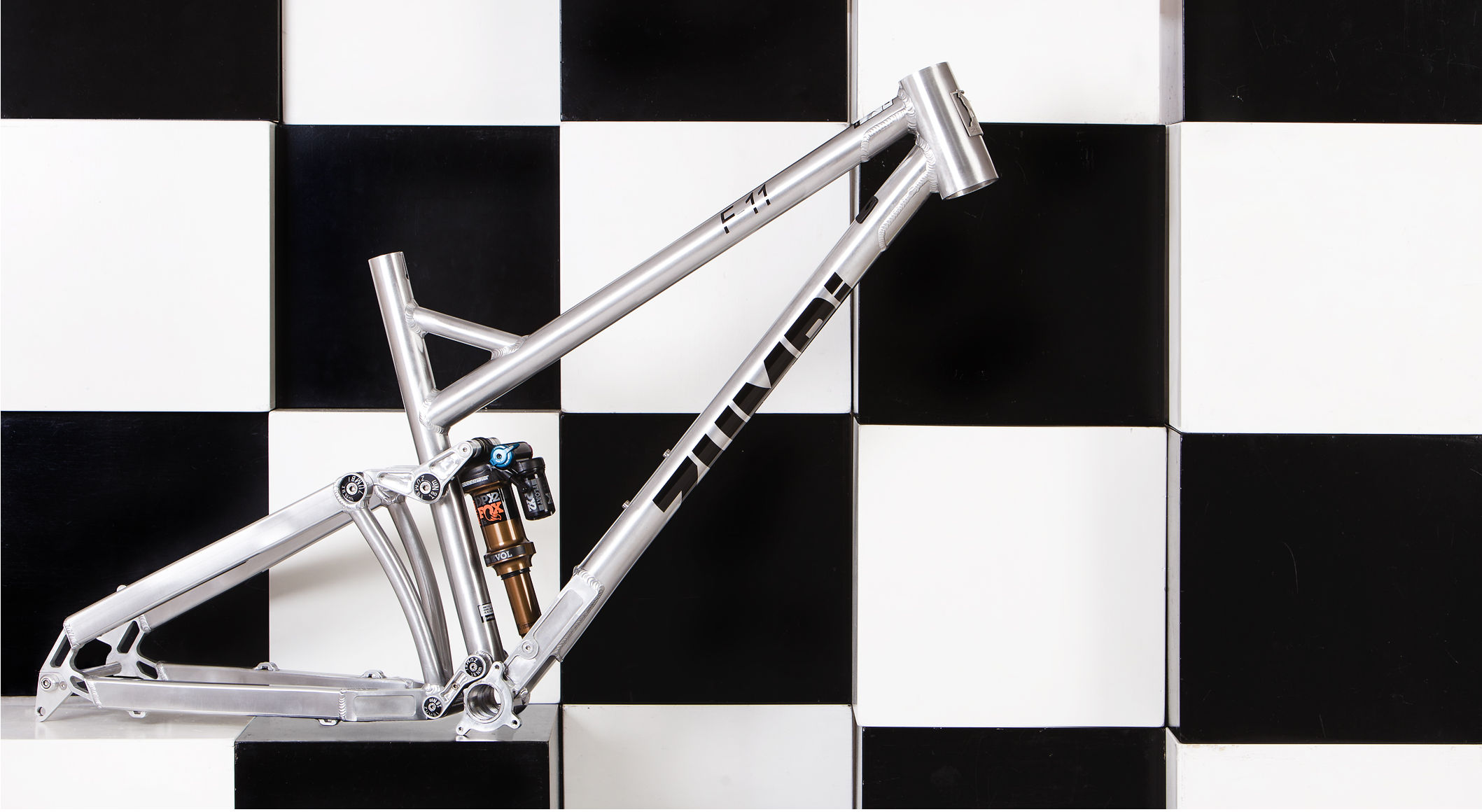 Two geometries to choose from:
F11 The construction of superior quality with a perfect suspension and timeless design – a bicycle for all those who demand top quality riding experience. The design emphasizes the nature of the bike and guarantees its timelessness. What really matters on the trail is the capability of the bike and skills of the rider.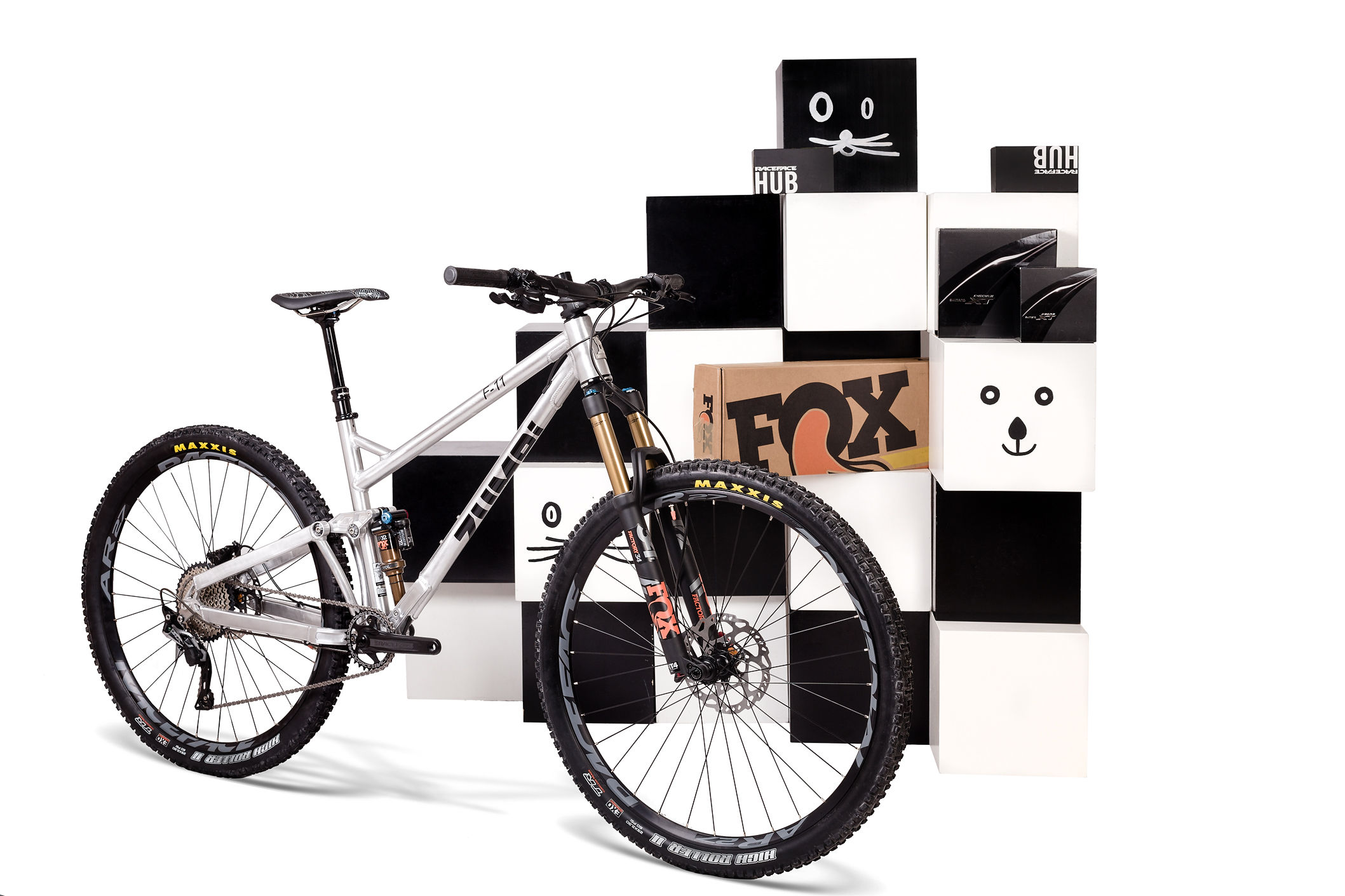 Each standard Zumbi bikes model can be freely configured.
You can add stronger brakes, upgrade gear, your favourite wheels and a higher fork shock model
Imagine that you can create yourself, according to personal specifications and expectations, your own Enduro bike by plotting angles, adjusting the length to fit your driving style. Now it is possible! The new Zumbi bike, created especially for you, from scratch in Zumbi Custom manufacture can be completely tailored to your requirements. Designing the unique machine, adjusted to your riding style, is great fun. If you practise Enduro, Trail, Downhill or Adventure or just dream of your mountain bike with low suspension, elongated top tube, closed in DH geometry and enduro weight, cooperation with us – as in the case of prominent racer Alasdair MacLennan – will capture your desires in the aluminium frame.
'…After a while, we are in a safe place, and the steam rises behind us in the distance. A quick stop and time to climb again. This island never forgives. Once again Iceland begins to attack. This time insects they are everywhere, and mosquito nets become essential. In the distance snow; maybe the insects will give up…'
Read more: @downhill24h
'…If You miss the colorful CNC-epoque of Your teenagehood or looking for an ultimate buildup… or both (especially due to the fact that experience comes with an age), this might be a choice for You. A custom order allows to choose everything starting from specific geometry, additional bits and bobs to end up with airbrushed polka-dot paint or engraved motto. This all can be done by Zumbi for some extra money…'
Read more: @downhill24h
'….that's right – each of our full suspension frame is designed and built by man's hands in a factory in Poland. This in my opinion guarantees the attention to every detail, an extraordinary quality check and the feel that the bike or frame was built by living human paid fair, making an impact in local economics. Again, as I said – people standing behind Zumbi brand are looking forward into the future believing that time of stuff 'MADE IN TAIWAN' is no longer an attractive to nowadays' customers . They look for originality, they want to be involved in production process, they ask for emotions, a passion hidden in items…'
Read more: @downhill24h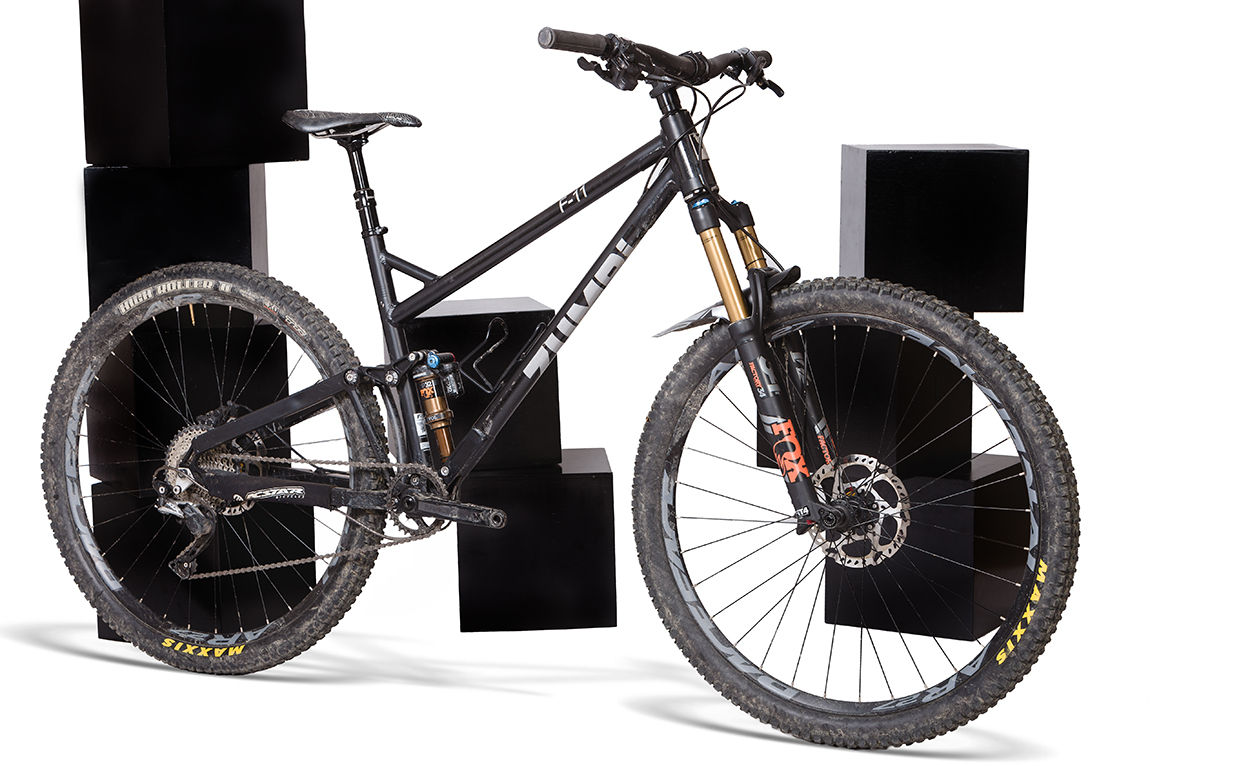 In the world of today, rapid changes set the trends. We do not reject changes, acknowledge that those are inevitable, but the original concept of building the most valuable and durable bikes must remain unchanged. If you are seeking the bike which will keep its value in the years and make you swell with pride, Zumbi is the path to follow.
Following the path since 1999 we have created a unique character for Zumbi, the one that cannot be altered.
The one that can be defined by two words STRENGTH and POWER, thus each our product is created with the aim of being timeless. Timeless in today's world is the power and an extraordinary virtue.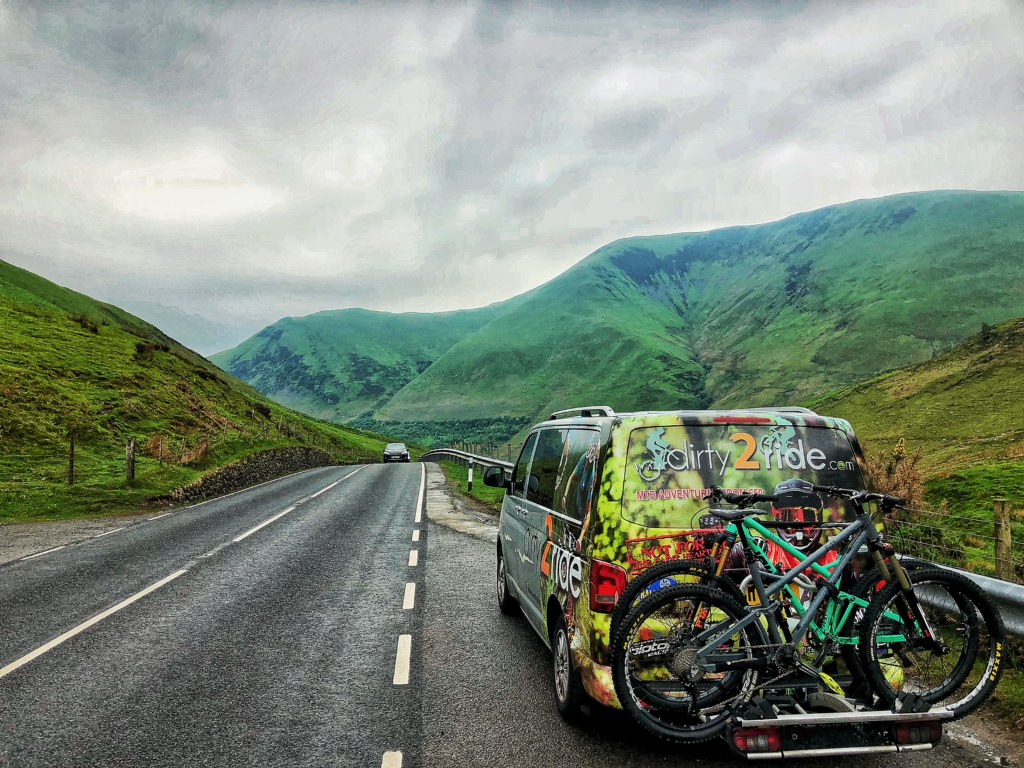 Brutally tested by our Factory Team Riders…
How do you test your F11 29er series?
You can check how your dream Zumbi bike rides.
Contact us and find out where you can test your F11 at Zumbi Dealers !
Ask about individual offer
Please fill in the form below to get personalized New Zumbi 11 offer

WIE KANN MAN DAS FAHRRAD IM EUROPA KAUFEN?
Bestellen Sie online und empfangen Sie im Partnerladen irgendwo im Europa

BILLIGE LIEFERUNG
Auf der Webseite www.zumbicycles.com, ist die Lieferung aller Bestellungen billig

DIE GARANTIE DER BEFRIEDIGUNG ODER DIE ZURÜCKZAHNLUNG DER KOSTEN
DAS RÜCKGABERECHT – 14 Tage